Get Cash for your Real Estate Quick
Looking to sell your house Fast in Dallas, TX. Our homebuyers will help you get the top price for your real estate and help you reach your goals. We care about your situation and are here to treat you with respect. Using a cash buyer in Dallas will definitely make your transaction less stressful. But before we get too deep into the property you are trying to sell, lets talk a little bit about the process.
How to Get a Fair offer on Properties without any Hassle or Stress
Homeowners selling their real estate know that the entire process is no small feat. That is why, here at Ezzyliving, we want to make the situation as easy as possible and show you how we can make a difference!
When you choose to sell with us you never pay any closing costs, commissions to a real estate agent, or have to make any repairs of any kind. Normally there won't be any showings! That is a big bonus for those of you who don't like the fact they have to pay a realtor money just to sell their place.
In fact, home buyers like us will buy property in any condition and we will always close on your schedule. Investors buy houses in just about any situation and location in Dallas, TX. It doesn't matter if there are foundation issues, has tenants inside that won't pay rent. Yes, we have seen just about every scenario. Even if your house has mold, or is causing you headaches in other ways.
Cash home buyers won't conduct inspections, nor ask for appraisals.You might say that we have the solution that you want.
Home buyers have seen most situations and have the experience that will make the whole experience fast and easy. Keep in mind we don't need bank financing, since we pay in cash, we can close in as little as 7 days.
Why Sell Without a Real Estate Agent
You can sell with real estate agents, but you will pay them commission as well as pay the commission to the buyer's agent too. Also realtors will have to hold several showings.
Ezzyliving has real estate solutions that allow you to sell without any realtor fees and avoid nuisance fees. We also can hep sellers who are in foreclosure and don't want to lose their home. Our investment firm can also purchase real estate in probate.
In fact, most brokers and their realtors don't prefer to list a fixer upper on mls. Listings normally go there are in turnkey condition.
When a Homeowner can Benefit with Listing their Property on MLS
If a seller has time to complete renovations, isn't on a timeline, or just doesn't have a reason to sell fast, then listing the house on the multiple listing service with a real estate agent makes sense. The realtor can field offers from the highest bidders and help you achieve your goal. An agent will review the contract, answer questions, and complete a bunch of other tasks. But the seller will pay realtor commissions to both agents. A cash home buyer won't take a cut.
Selling your House to Companies Like Us
When you work with Ezzyliving you should know that we treat homeowners with compassion and understand that people have different circumstances regarding why they need to sell their property. Here are real estate solutions that we provide:
Sellers never pay commissions, closing costs, or any realtor fees.
Sellers Never Make Repairs
Home buyers like us won't ask you to make any repairs and we won't conduct any inspections on the house. But we do need to know the condition.
If you're facing a foreclosure we can help and relieve you of any stress.
Our process is fast, and we can close on your property quickly!
If your moving here or already live in Dallas, then you know how strong the local economy is. Usually a good rule of thumb is that people will move to where the good employment opportunities exist. This couldn't be more true today! There are a myriad suburb cities that exist from Irving to Plano. A recent Forbes article highlighted the current trends of this North Texas city.
After years of domination by the tech-driven San Francisco area, Dallas-Plano-Irving has secured the No. 1 spot for the last two years by dint of consistency: 2.8% job growth last year, 19.6% since 2012 and an impressive 25.6% since 2006.(R)
It's evident by the big name corporation that either have their whole corporate structure here or have sizable operations. Some of the larger names include Jamba Juice and Pei Wei. But this is just scratching the surface. Many more corporations are announcing expansion into Big "D". By just going to Wikipedia you can see there are plenty of notable corporations here. Whether, its banking, oil companies, and airlines, there is a little bit of everything. American Airlines Group, Exxon Mobile Corporation, and Texas Instruments are a notable few.

Popular Neighborhoods with Real Estate in DFW
Looking for your next house for sale, now you will have to determine what is the best place for you? Do you want to living in the Dallas suburbs away from the hustle and bustle of the city. Or are you the type of person that really wants to be in the thick of things. If your the latter then you lots of real estate on the market to choose from.
A neighborhood with good schools usually have higher property values. Some of the top communities in Dallas include :
Arlington
Plano
Richardson
Irving
The Colony
Uptown Accommodations
Who doesn't love Uptown? If your not familiar with Big "D" then this is probably one of the first places your friends or a colleague will recommend. As a renter you can lease luxury Uptown Dallas apartments for rent. But expect to pay a premium for renters. Everything here easily starts in the mid teens and increases there after. if your looking for cheap Dallas apartments, then you will need to look elsewhere.
Here is what Uptown has going for it. It's highly walkable. There is tons of nightlife. If you love trendy bars and restaurants, then this is the place for you. This section of town is great for people in their 20's and 30's. We probably wouldn't recommend it for families or for those of you looking to slow down.
Downtown Dallas Homes
Some might say that Downtown is inferior to Uptown. Yes rents are slightly less than its counterpart, there is much to love about this part of Big "D". It's home to the Dallas Arts District and the Dallas Museum of Art. Plus American Airlines Center is the home of the Dallas Mavericks and Stars. Downtown has a lot of real estate for sale and homes for rent.
Common Reasons People Have to Sell their Homes
Divorce
Evictions
Insufficient Income
Foreclosures
Bankruptcy
Job Loss
Flooded House
No equity
Death in Family
Behind on mortgage
Tired of being a landlord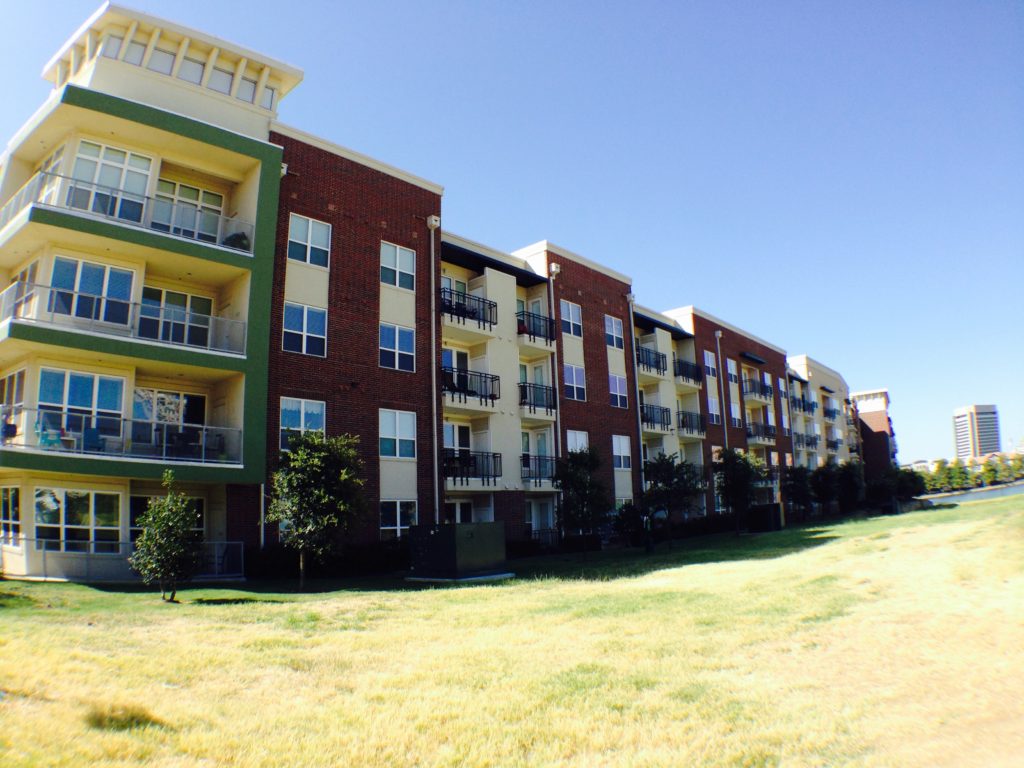 Get the Top Offer for Your Property in Dallas Texas
Have you ever considered using a Home Buyer to sell your next property without a real estate agent in the state of Texas? When it comes to finding your selling your next house, be sure and check out Ezzyliving. Our team of Homebuyers is here to get your a great offer. There is no obligation to sell. Instead of the other we buy houses companies, give us a try. If you have ever thought
The Sales Process
We buy property in any condition in most areas in Dallas TX for cash; and offer real estate solutions. The first thing to do is give us a call at our phone number and tell us about your property so we can collection some information. The property address can help us get started and allow us to run numbers. That gets the selling process started. There are many homes for sale in Dallas County and we would like to make an offer on yours and pay the closing costs. We know you have a choice with whom you do business. The decision will be yours.
At Ezzyliving we understand that the process of selling your home is complicated and we will tell you all the options we can provide. At the end of the day, we are problem solvers and want to work on your timeline and offer benefits compared to selling with an agent. Homeowners should take it nice and slow when getting a cash price on their property. In fact, it's a good idea to get several cash offers from other real estate investors. Reviews are also very important. If you are in a hurry for quick money,  and have every thought to yourself I need to "sell my house fast in Dallas" pick up the phone and call our company today!
After companies like ours buy your property, we will usually remodel and sell them, or keep them for our investment portfolio.
If you want to get cash money fast for the sale of your home fast, or see what we can offer you in the real estate market today, contact us. We will assist you in any way we can.
Other Areas in Dallas TX We Buy Homes
We buy houses in Irving, Las Colinas, and Grapevine!
Fill out the form below to get you free no obligation cash offer today!
Frequently Asked Questions